St. Joseph High School Prioritizes Mental Health for Incoming Freshman Class
By Alex Fischer
August 17, 2021

3:56 pm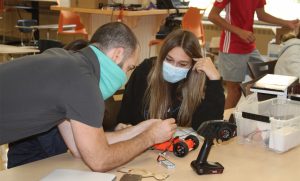 St. Joseph High School in Trumbull has made it their mission to welcome incoming first year students with open arms as the administration taps into the contributing elements of student success.
The St. Joe's incoming freshman class of about 190 students comes from 65 different middle schools across the state, creating a diverse blend within the student body. St. Joseph High School has reared their focus in the direction of providing new students a positive transition back into academic life after remotely learning for upwards of a year.
"Once we have laid the groundwork for them to feel comfortable here, try new things and meet new friends, then they can be so much more successful academically," Jessica Costa said, director of marketing and enrollment management at St. Joseph High School.
St. Joseph High School pioneered a freshman seminar class to be taken during the summer to reintroduce academic practices such as note taking, work ethic and collaboration, some of which may have taken a back seat during the age of remote learning.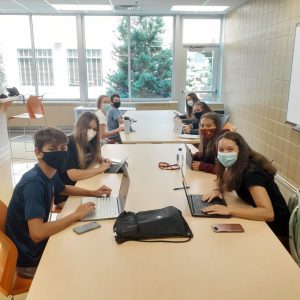 "A lot of students spent their entire year virtual last year," Costa said. "Additionally, they may not know any other students enrolled in the freshman class, I think the seminar helps them figure out how to go back to school and make friends right away."
An additional summer course offered in an accelerated 2-week program, "IDEA," centers around innovation, design, engineering, and application. Those students who chose to take the summertime school plunge will have the luxury of a study hall period come fall.
Because of the high school's interest in mental health, the entire month of September is dedicated to new students as they are offered opportunities to become confident in their new school community and learn about what their next four years may look like.
The school has planned several onboarding events for the first weeks of the academic year, involvement fairs, and opportunities to practice their day-to-day schedules on the campus. There will additionally be socials, retreats, and trips that first year students can participate in.
"Early in the year we plan activities that allow the incoming freshmen to bond as a class and feel ownership in their new school. Then the students want to walk through our doors every day because, once they do, they are met by a family that will support them in their individual dreams," Marcia Arneson, math teacher and freshman class moderator said. "This foundation leads to academic success that springboards into a lifetime of confidence, skills and fortitude to succeed in all that they are driven to do."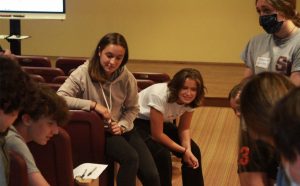 With more than 800 students enrolled, St. Joseph High School has established the importance of social emotional wellness as a prerequisite to academic success. In creating an open environment for students to become comfortable with their peers and teachers, all students are given the resources to become their best selves.
"The academic work here is true college prep," Costa said. "The expectations for academic rigor are so high that we know that we need to take care of the child first before we can give them that responsibility, and in doing so our students are much more successful in the college prep environment."
For more information about St. Joseph High School's key values, be sure to visit www.sjcadets.org.